The BBC's New Dramatization of Proust: Predictions and Thoughts
Posted on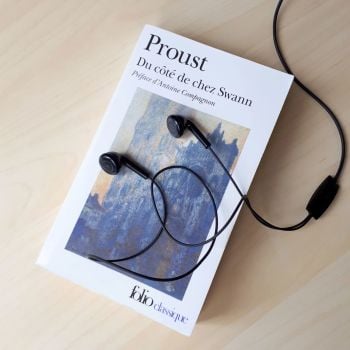 The BBC have announced that they'll be broadcasting a new 10-hour long dramatization of Marcel Proust's great novel À la recherche du temps perdu, adapted by Timberlake Wertenbaker, over the bank holiday weekend of 24-26th August 2019. I'm thoroughly looking forward to it and will definitely listen to the whole sequence as soon as it's available.
Of course, this won't be the first time that the BBC will have broadcasted a dramatized version of Proust's long text – they did so in early 2005 as part of their Sunday afternoon Classic Serial slot on Radio 4. That version was only 6 hours long and therefore necessarily omitted much of Proust's novel. However, I would argue that its tone was in general very good.
On a personal note, that earlier serialisation played an important part in my own personal journey through Proust's work. Listening to it resulted in me turning to the novels themselves (in translation), and ultimately to becoming a Proustian.
I wanted to record here some of my own initial hopes and expectations for the new dramatization.
I hope that…
they include the scene at Mme. de Sainte-Euverte's party from the end of 'A Love of Swann's', at which Swann talks with the Princesse des Laumes (the future Duchesse de Guermantes), listens to a piece by Liszt and then cries upon hearing Vinteuil's Sonata.

they include the moment in The Guermantes Way when the narrator travels to a restaurant in the fog with Robert de Saint-Loup and almost discovers his vocation.

they get the music right. The sound of Vinteuil's Sonata and Septet are crucial to the development of the love affairs described in the novel. (This is something that Michael Butt's 2005 dramatisation largely got right.)

the scene in which the Narrator's grandmother has a stroke on the Champs-Élysées is handled carefully and sensitively.

enough time is given to the Narrator's relationships with Bergotte and Elstir.
I expect that…
they'll dramatically reduce the number of characters and allusions to works of art, novels, plays, pieces of music etc.

I expect that no matter how good the dramatization, 10 hours will not seem long enough!
These are just some of my initial thoughts after seeing the announcement for the dramatization. I will publish a review of the dramatization on this blog after it has aired.